Full Charge Bookkeeper / Staff Accountant / ADMINISTRATIVE ASSISTANT (For Our Houston, Texas Office)
Merchant Service Company in Houston Hillcroft & SW HWY also operate International Service Office in Columbia is seeking a dynamic Bilingual Spanish ADMINISTRATIVE ASSISTANT / Accountant to support the Business Development group. This International company is growing in the Houston area and is looking to add a great person to their team.
The Bilingual Spanish ADMINISTRATIVE ASSISTANT / Senior Accountant will be responsible for standard Administrative & Accountant responsibilities including: ADMINISTRATIVE ASSISTANT office support. In addition, this position will be handling a lot of day to day Administration functions, reports and projects communication with various Foreign Minstrity in South America. Take project directions from the Company CFO and apply accordingly from direction. This individual will support the CFO. The ideal candidate must be fluent in Spanish and have 3+ years' experience in a similar capacity. 4-year degree in business with focus in accounting. Presentation quality is key to be considered for this position.
We are looking for someone that is professional in demeanor, articulate, and can interact with extremely high-level individuals. Individuals must have good tenure in their last roles and be able to work well on a small team. There is a lot of opportunity within this company to gain new responsibilities, and work in an environment that encourages their employees.
Responsibilities include

Analyze and maintain project accounting records
Communicate with subcontractors about project billing
Accurately record all accounts payable vouchers/invoices
Prepare bank reconciliations
Reconciling general ledger accounts and preparing journal entries as needed
Any other duties assigned by Supervisor/Manager
Manage project closeout process with project management team and make decisions relating to changes in the close-out
Assist in the preparation and distribution of financial statements.
Provide assistance to CFO with external & interior audit and any other examinations. Assist with accounting related and general ledger projects, Merchant files. Assist with special projects assigned by CFO.
Perform accounting functions as assigned including, but not limited to book, reconcile and report, retro accrual, cash, cash applied to A/R, bad debt allowance and non-admitted A/R on a monthly basis as well as for any GAP vs. STAT differences.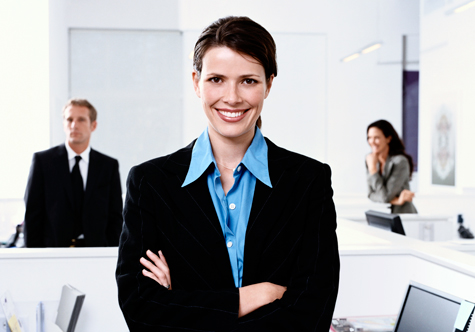 Office Location:
7100 Regency Square Blvd, Suite 247
Houston, TX 77036

Reporting & Analysis
Preparation of monthly management report and accompanying schedules, worksheets and narratives, including "Budget vs. Actual" variance reports. Assist in providing follow-up and documentation of significant variances.Assist with completion of the monthly, quarterly and annual regulatory filings; preparation of assigned Quarterly and Annual Statutory Statement pages/schedules.
Audits & Examinations
Assist with annual external & interior audit. Complete requested materials. Assist in preparing assigned schedules for the annual and interim audit.
Systems
Assist with testing and receive final approval for system reports required for management, financial reporting and general ledger reconciliations.
Traveling: Very lite estimated no more than 4 to 5 trips per year (3 to 5 days per trip). Must not have no restrictions to Travel out of the Country.
Required Skills & Knowledge

Bachelors of Science in Accounting or equivalent from an accredited university. Must speak and write fluently Spanish & English
Thorough understanding of Generally Accepted Accounting Principles (GAAP). Knowledge of Statutory accounting principles.
Strong analytical and accounting skills
Advanced experience with MS Word, MS Excel, and MS Outlook
Intermediate to advanced knowledge of major accounting software (Direct knowledge to World Books) packages for both general ledger and statutory accounting
Must be able to effectively handle multiple projects simultaneously in a deadline driven environment
Excellent verbal, written communication and interpersonal skills
Ability to work independently and as part of a team and take on new tasks with high level of difficulty
The individual will be expected to work with minimal up-front guidance and take ownership of his / her work product. The individual will work closely with all major functional leaders of the Company

Required Experience

Three to five years audit experience.
Preferred Prior experience from Small to Medium size company

Qualifications

Self-starter with a positive attitude
Excellent communication skills Spanish & English
4-year degree in business with focus in accounting
QuickBooks & World Books and MS Excel+ years bookkeeping and very lite experience ADMINISTRATIVE ASSISTANT
Should be proficient in all Microsoft Office Software products.